Siemens AG equipment how to use and not to make a mistake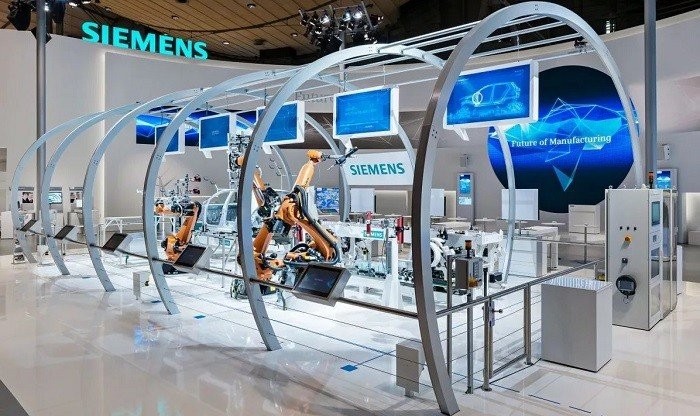 Siemens AG is a German multinational concern that manufactures products for the industrial environment, medicine, transport and life. The company was founded in 1847, in Berlin, Germany. In addition to the equipment production, the company also provides services in various areas of industry, communications and transport.
Siemens drive technology
Drive technology is based on Integrated Drive Systems. The devices provide maximum performance, energy efficiency and reliability in any automation conditions throughout the entire work cycle - full tuning and standardization, all torque ranges, performance classes and voltage specifications are supported. Thanks to the unique concept of triple integration, Siemens drive technology stands out.
Siemens electric motors
The systems cover the entire spectrum of synchronous and asynchronous technologies: from standard to high voltage servomotors for motion control and individual solutions. Features of the equipment are reliability, durability, compactness.
Geared motors
The extensive range of Siemens gearmotors provides a high level of flexibility, overall adaptability and a compact design.
The SIMOGEAR series has a capacity from 0.09 to 55 kW and a torque value up to 8000 Nm with screw, worm, conical or parallel shafts. SIMOGEAR gearboxes are compatible with many other suppliers.
MOTOX Equipment has a number of additional advantages, as well as increased torque. The performance of such geared motors is 200 kW. Torque can reach 20000 Nm with screw, parallel shafts and bevel gears. The design follows all relevant international standards.
Generators
Siemens AG equipment for the production environment includes high and low voltage generators running on diesel or turbine. Assemblies possess quality and a high exit of the energy given to systems. At industrial facilities, high-voltage solutions with a capacity of 1.1 to 70 MVA and more are often used. Such machines are distinguished by operational reliability, therefore they can operate in conditions of high / low temperatures and high humidity.
In addition, Siemens is engaged in the production of high-quality couplings for all industries: elastic, torsional, highly elastic and hydrodynamic.