The KSB Amarex series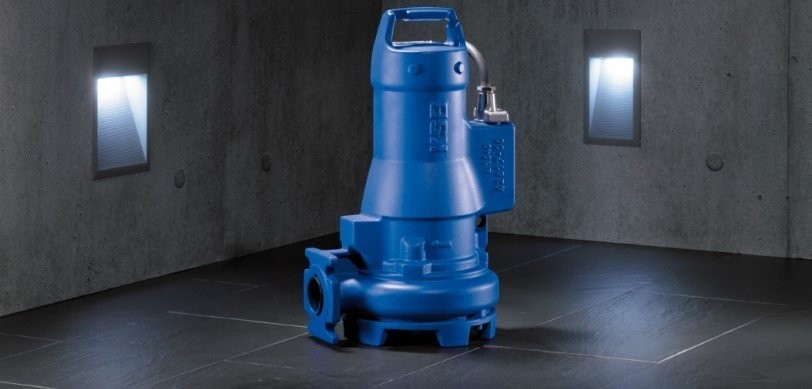 The KSB Amarex series of pumps is designed specifically for moving water with any kind of contamination. Such pumps can pump sewage, including impurities contained forms of fibers, solid particles, with air (gas) inclusions. Work with sapropel and raw (active) silty sediments is allowed. Such equipment is used in drainage systems, water intake and utilities. They also apply in irrigation and land improvement, technological processes in industry.
KSB Amarex submersible industrial pumps are available in two types: stationary and mobile. According to design and principle of operation, they are submersible, single-flow, single-stage and monoblock units. In addition, explosion-proof versions are available. An asynchronous three-phase motor of direct inclusion is used as a power unit in these pumps. An intermittent mode of operation is allowed (up to 30 starts per hour).
All the important properties required for reliable pumping of domestic and industrial effluents are combined in KSB Amarex submersible pumps. Different types of cast iron and duplex steel are used as a construction material. For individual models, the material is selected based on the purpose of the pump. Accordingly, the type of impeller is determined in advance.
The advantages of Amarex pumps, in particular, are the following: high resistance of the electric cable and tightness of the lead-in connection; reliable mechanical seal of the working shaft by sliding pairs of silicon carbide rings; bearings do not require maintenance; non-oxidized threaded connections (stainless steel); motor overheating protection; modular construction of component parts of the unit.
KSB Amarex KRT pumping units are widely used as industrial pumping equipment. Popularity among consumers is explained by their high reliability, the optimal combination of consumer properties and cost. Amarex KRT devices are easy to install. It should be noted that when installing on the supporting platform, a slight deviation from the horizontal plane (up to 5 В°) is allowed. It is also possible to operate the unit in a partially submerged (dry) position.