Rotork Smart Industrial Electric Drives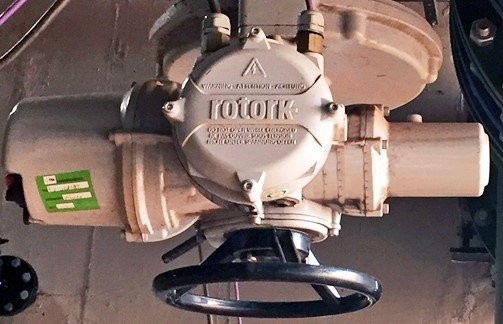 Rotork is the world's leading developer of industrial equipment. The British company began its journey from the 1940s, and now consists of a whole network of more than 350 offices. The main areas of production - valves, actuators, gearboxes.
Hydraulic and pneumatic actuators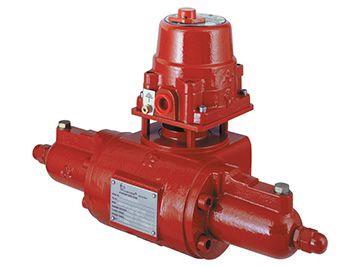 Series of Rotork FluidSystems devices include crank gear drives. The units are distinguished by the level of pressure (high, medium, low), configuration (two-way action, spring return), the value of the output torque and other characteristics. A larger number of quarter working models can be applied linearly, thereby ensuring the versatility of the device. There are also drives that are capable of operating at critical speeds or emergency shutdowns at elevated loads (including work under water).
Gearboxes and geared drives
Rotork offers the world's largest range of specialized gear products for industrial applications, including the marine and nuclear industries. Among the models are adjusting devices, worm gearboxes IW (with a multiple gear ratio), rotary MTW, as well as aluminum, stainless and cast iron manual gearboxes. Marine devices of the WGS and ROV series are custom-made on an individual basis. Almost all models withstand heavy duty. At the same time, IS type units do not require oil change - their tanks are designed for the whole service life.
Multifunctional high-precision electric actuators
Heavy-duty rotork electric drives are Rotork's core business. Products developed on the basis of the latest technology in the industry, such as high-speed high-speed operation of valves driven by electric motors, as well as wireless remote network control. A prime example of multifunctionality and high technology is the IQ series of devices.

Rotork multi-turn actuators with isolating / regulating modes are equipped with a multilingual display and communication options. There is the ability of making settings and regulation via Bluetooth technology. In case of dynamic overload, a special device is triggered to prevent damage to the casing and important elements. Versions are available with DC power supply, three-phase or single-phase, with the option of a multi-port controller, installed software tools for analyzing and accounting of valve characteristics in production.