Dalkos is the official distributor of ELAP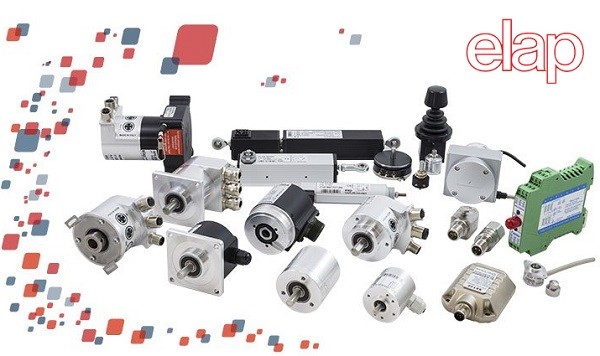 Since 1968 ELAP has been specializing in the development, production and marketing of metering and control for industrial automation. In recent years, the product range has expanded, including pre-installed counters and visualizers, single and multi-axis positioners, PLC controllers, as well as a wide range of positioning sensors, incremental and absolute rotary encoders, linear and rotary potentiometers, additional sensors and optical scales, transducers, magnetic sensors and vibration sensors. Accuracy as well as reliability results from advanced technology research combined with the extensive experience gained in the process of working in contact with customers, to offer the best solution for each equipment, as well as when it is necessary to develop individual products.
Working in different departments on the way of production guarantees excellent product quality, a high degree and flexibility of customer service.
Accurate order processing and delivery have always been appreciated by customers. All assembly operations are performed by well-qualified personnel. Products are carefully calibrated and inspected before delivery.
Test results are recorded for each product and a serial number is assigned to each product too. That allows you to trace its specifications even after many years of operation. Competent staff provides effective technical advice and qualified customer support.
In the territory of the Russian Federation, DALKOS LLC is the official distributor of ELAP with the right to sell the company's products.