DALKOS is the business representative of the company "Giacomazzo Agostino"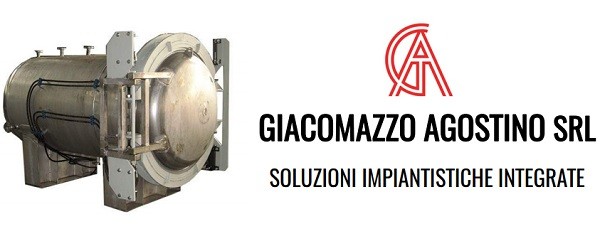 Since 1964 till this day, Giacomazzo Agostino has been manufacturing special metal equipment and pipe systems for the civil and industrial sectors. Thanks to experience and know-how, it is a leader in the manufacture of special equipment and equipment maintenance. Having relied on highly qualified employees, continuous updating of equipment and production, Giacomazzo Agostino has reached high standards, and has also developed technologies in the field of metal products.
Product quality is certified and fits into the flexible and reliable operating system, which is a guarantee of safety and reliability. Their achievements are advanced technologies and rigid controls. Giacomazzo Agostino develops and produces a wide range of rolled profiles, works with various types of materials, due to the specialized and high tech processes. From assembly to welding, down to the testing stage, Giacomazzo Agostino guarantees high quality of the products: - metal structures, stainless steel tanks, high-pressure tanks and tanks for tank trucks, as well as air purification filters and scrubbers.
On the territory of the Russian Federation today, the company "DALKOS" is the business representative of the company "Giacomazzo Agostino", with the right to sell and supply all manufactured equipment.