In Russia, Rotork is represented by a trading partner DALKOS LLC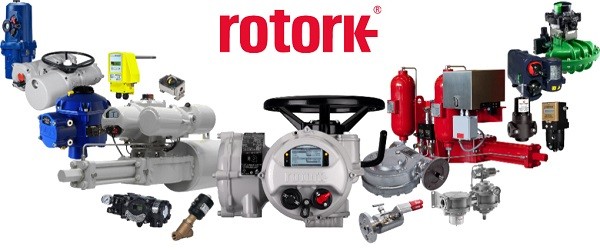 Rotork is the world's leading manufacturer of pneumatic, electric and hydraulic actuators as well as control systems, gearboxes, auxiliary equipment and precise control of pipeline valves. It has an extensive service network throughout the world.
Currently Rotork has 3 branches where control systems and electric drives are manufactured for the global market of fittings. The company also specializes in the production of control systems, pneumatic and hydraulic actuators. They manufactures gearboxes for actuators and for direct mounting on the valve.
For over 50 years, many experts have trusted innovative and reliable methods to control the flow of liquid, gas and powder. Worldwide, this is equipment performance, accident prevention for workplaces and environmental protection in manufacturing, working in the oil and gas industry, water treatment, energy, shipbuilding, as well as in the mining, food, pharmaceutical and chemical industries.
One of the recent developments of this season is a control drive, which is a fairly compact solution for drive control, the advantage of it is minimum power consumption (20-30 W) and high positional accuracy. Multi-turn gearboxes with mounting flange are also available.
A global network of local offices and agents has established manufacturing facilities that can provide service around the world.
In Russia, Rotork is represented by a trading partner, LLC DALKOS.